A Checking Account For Your Life – Find Your Fit
A checking account at 1st National Bank is custom to your life. Our suite of products provides basic, bundled, and custom account needs to help you Bank Your Best. We believe your bank account should do more than transactions – so we created Secure Checking. Secure checking offers identity protection, insurance, medical, and travel discounts to save you money. Our 1st Checking offers a low minimum balance and no monthly maintenance fee. Second chance checking helps you get back on track with special programs to help you manage your money.
Checking Account Feature Comparisons If you're with another institution, switch your Accounts to 1st National Bank anytime from anywhere. It's quick and easy with our Switch Kit. If you would like more information and would like to open an account in person, just stop by one of our convenient locations. You can also reorder checks anytime using our secure Check Reorder Form.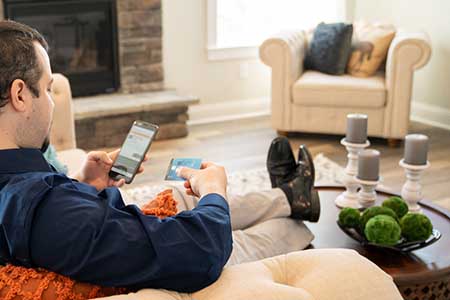 Secure Checking
1st National Bank is proud to offer the Secure Checking account and easy to use Secure Checking App for immediate access to exclusive discounts and savings – including your credit report and credit alerts to your phone. This account bundle helps you make smart decisions so you can Bank Your Best ™.
Identity theft monitoring & resolution*
Cell phone protection
Up to $10,000 AD&D insurance2
Other discounts and rewards
Learn More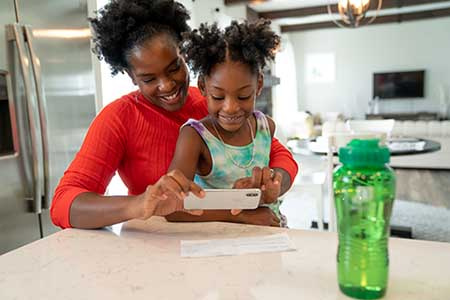 1st Checking
The 1st Checking Account is a checking account that pays interest. Advantages of this account include ability for paper or e-statements, interest on your balance, and unlimited withdrawals.
Pays Interest
Low Minimum Balance
Free Debit Card
Online & App Banking
Unlimited Withdrawals
Learn More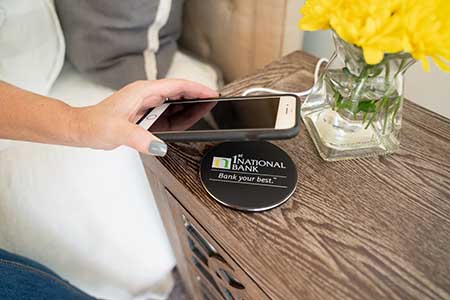 Second Chance Checking
1st National Bank is proud to help you Bank your best even when other banks may say no or you show up in Chexsystems. Our second chance checking account helps you get back on track with built in safeguards to build your financial future.
Low Monthly Maintenance Fee
Low Minimum Balance
Online & App Banking
Free Credit Reports
ATM/Check Card (must qualify)
Credit Builder Loan Options
Learn More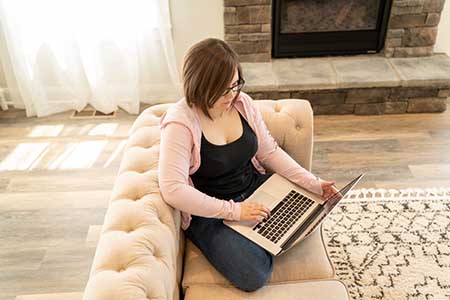 Student Checking
The ideal starter checking account for high school and college students. There are no monthly fees and students receive a free check card, online banking, and e-statements. This account is structured to help students avoid overdraft fees as they start building their financial future.
No Monthly Maintenance Fee with E-statements
No Minimum Balance
Free Debit Card
Online & App Banking
Learn More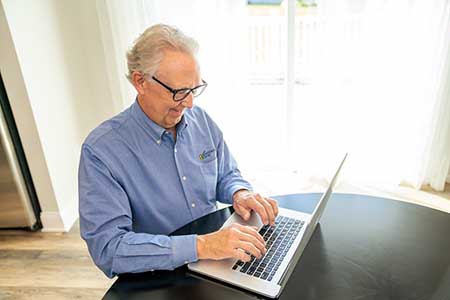 Senior Checking
We don't think 60 is old, but we do give you benefits! Clients 60 and older enjoy all the advantages of our senior checking, plus you get checks free
No Monthly Maintenance Fee (a paper statement fee will apply if not signed up for e-statements)
No Minimum Balance
Free Debit Card
Unlimited Check Writing
Online & App Banking
Relationship Pricing
Learn More
*Registration/activation required for some checking products.
1IDProtect service is a personal identity theft protection service available to personal checking account owners, their joint account owners and their eligible family members. The service is available to non-publicly traded businesses and their business owner(s) listed on the account and their eligible family members (service not available to employees or authorized signers who are not owners). Service is not available to a "signer" on the account who is not an account owner. Service is not available to clubs, organizations and/or churches and their members, schools and their employees/students. For revocable grantor trusts, the service is available only when a grantor is serving as a trustee and covers the grantor trustee(s) and their eligible family members. For all other fiduciary accounts, the service covers the beneficiary, who must be the primary member, and their eligible family members (Fiduciary is not covered). Family includes: Spouse, persons qualifying as domestic partner, and children under 25 years of age and parent(s) of the account holder who are residents of the same household. 2Special Insurance Program Notes: The descriptions herein are summaries only. They do not include all terms, conditions and exclusions of the policies described. Please refer to the actual policies for complete details of coverage and exclusions. Insurance is offered through the company named on the certificate of insurance. Guide to Benefit is provided at account opening. Insurance Products are not insured by the FDIC or any Federal Government Agency; not a deposit of or guaranteed by the bank or any bank affiliate.