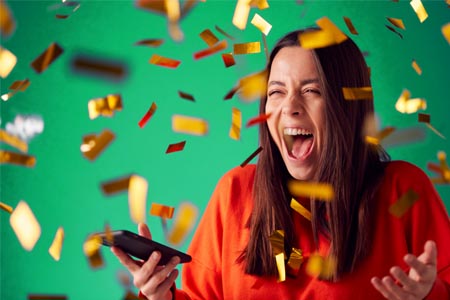 1st National Bank: Discover Amazing Giveaways for Our Valued Customers
Welcome to 1st National Bank, your reliable community bank, where we focus on building strong relationships with our customers by providing exclusive banking center giveaways. As a part of our community, you'll have access to a variety of perks, tailored services, and enticing offers. Not a customer yet? No problem! You're still welcome to join!
How to Get Involved in Our Giveaways
Taking part in our banking center giveaways is easy and stress-free. Simply follow these straightforward steps to claim your rewards:
Visit a nearby banking center or sign up online.
Speak with one of our friendly bankers to join the giveaway.
Provide your information.
Review and accept giveaway terms and conditions.
Click Submit!
Embrace the 1st National Bank Advantage Today!
Don't miss out on our unique banking center giveaways. Experience the advantages of being part of our community and let 1st National Bank support you in reaching your financial goalss. Visit your local banking center or register online to begin your journey today!
Current Exclusive Banking Center Giveaways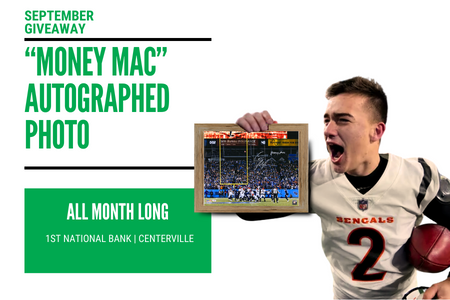 Centerville Kroger Marketplace
Capture the magic of the game-winning kick that sent the Bengals to the AFC Championship. This isn't just a photo; it's a keepsake for the ultimate fan.
Features Include:
Hand=Signed by Evan McPherson
"Money Mac" Inscription
16″ x 20″ High-Quality Photo
Officially Licensed
Secure, Tamper-Evident Hologram
1st National Bank | Centerville Kroger Marketplace
1095 S. Main St. Centerville, OH 45458
937-535-5280
(next to the pharmacy)
Enter Now!