Our new Business Online Banking is designed to make managing your cash, payables, and receivables easier than ever.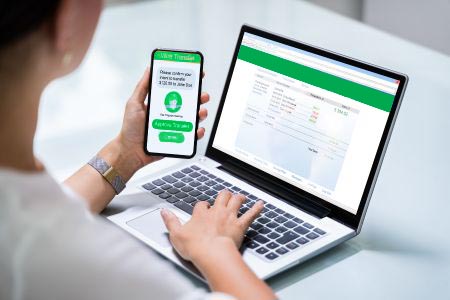 With Business Online Banking, you can save time, improve your cash flow, and streamline your cash management procedures all in a fully secure environment. 1st National Bank's business online banking translates perfectly from your desktop or laptop to your tablet. You'll find powerful banking software – with important features:
Intuitive navigation
Multiple accounts
Multiple employee access levels
ACH and wire transfers
Stop payments
"Soft Token" mobile app security
Responsive design & touch-friendly screens
Explore Business Online Banking
Learn how 1st National Bank business online banking takes digital business banking to a new level. We encourage you to watch the new Business Online Banking video tutorial before you begin using Business Online Banking so you'll be fully prepared to utilize the software.
---
Business Online Banking Real-Time Alerts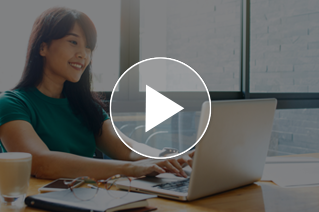 With Business Online Banking real-time alerts, you can keep even better track of your money and spend less time doing it. Simply set up your alerts and live your life.
Want to know if your balance drops? How about when a deposit is made? With our real-time alerts, you'll know the moment it happens, without ever logging in. They're not only convenient, they can also help you spot signs of fraud and identity theft.
---
Get Started with Business Online Banking
Complete the business online banking forms and return them to any 1st National Bank Location. 1st National Bank will review your submission within three to seven business days, depending on the services you request.
---
How to Log In
Look for an email from us
Upon application acceptance, your first login credentials will be given to you by a 1st National Bank employee by a secure letter through email
In addition to the login information provided by us, you will need to download and activate DIGIPass, our free token app for advanced two-factor authentication security.
Each time you log on, or transfer money, a one-time password will be securely sent to your mobile device with the app installed.
All of your information and user settings created on your initial application forms will be installed and ready to use.
Apple Store - DIGIPass Authenticator
Google Play Store - DIGIPass Authenticator
---
Questions about Business Online Banking?
If you have questions about any of our business services, please contact us at (513) 932-3221.
Explore the resilience of community banks during the SVB crisis, understand their unique advantages, and learn how FDIC insurance and smart financial practices keep your deposits secure.
Learn how to create a budget, start investing, manage debt, and build a solid financial foundation with these easy-to-follow tips.  Are you ready to take control of your finances but unsure where to begin? Don't worry; we've got you covered with straightforward tips and key aspects to consider as you embark on your financial journey. In this guide, we'll discuss […]
Traditional IRAs vs. Roth IRAs | Taxes and Building Wealth The year is wrapping up and a goal for a lot of Americans means building wealth for a stable future. For many this means re-working the family budget, looking for money-saving discounts, and learning new ways to keep more money in the bank. One great way to keep […]