VA Loans
Unlock the Benefits of VA Loans with 1st National Bank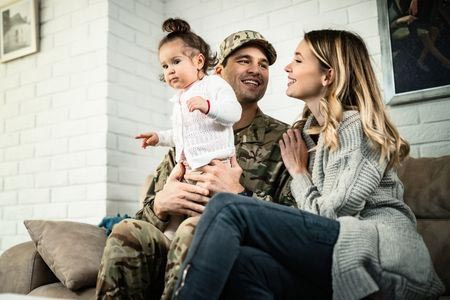 1st National Bank, a community-focused bank, is proud to offer VA loans to our nation's veterans and their families. We are committed to providing affordable financing options and personalized service to help you achieve your homeownership goals. Our experienced mortgage team specializes in VA loans, ensuring a smooth and hassle-free experience.
Why Choose a VA Loan from 1st National Bank?
Competitive Rates: As a community bank, we strive to offer the most competitive interest rates on VA loans, keeping your monthly payments low and saving you money over the life of your loan.
No Down Payment Required: VA loans from 1st National Bank don't require a down payment, making it easier for veterans and their families to afford a home.
No Private Mortgage Insurance (PMI): Unlike conventional loans, VA loans do not require PMI, saving you money each month.
Flexible Credit Requirements: We understand that your credit score may not be perfect. That's why we offer flexible credit requirements for veterans seeking VA loans.
Local Expertise: As a community bank, we have a deep understanding of the local housing market and can provide you with valuable advice and guidance.
VA Loan Eligibility Requirements
To qualify for a VA loan from 1st National Bank, you must meet the following requirements:
Have served a minimum of 90 days on active duty during wartime, or 181 days during peacetime
Be the spouse of a service member who died in the line of duty or from a service-related disability
Have a valid Certificate of Eligibility (COE) from the Department of Veterans Affairs
Meet 1st National Bank's credit and income requirements