Investing in Community: 1st National Bank coming to Liberty Township
LEBANON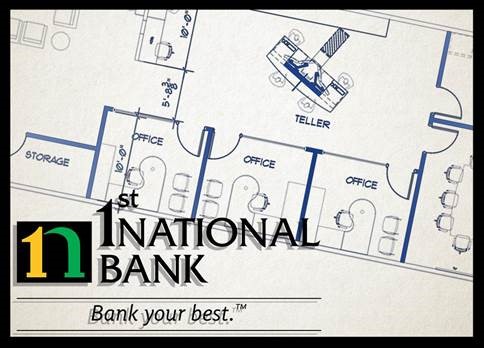 – 1st National Bank, a Lebanon, Ohio-based community bank, celebrates the retrofitting of their new Liberty Township banking center at 6876 Cincinnati Dayton Road, located in front of Kroger Marketplace. The brand-new full-service banking center will open in January 2022, complete with a technology center, mortgage lending studio, private banking offices, and a loan closing center.
"The decision to expand our footprint is attributed to the growth and support of local banking by all the communities we serve. 1st National Bank continues its commitment to invest and create a positive impact in Liberty Township, and across all of Southwestern Ohio," said Jillora Summers, CEO & Chairperson.
A grand opening and ribbon cutting will take place in January of 2022.
About 1st National Bank: 1st National Bank has become one of the premier community financial institutions in Southwest Ohio by creating and delivering quality financial products and services to the people of Butler, Warren, Hamilton, and Montgomery counties. 1st National Bank provides up-to-date financial product offerings and superior service to clients through a network of 11 Banking Centers, some of which are open seven days a week, and a fully digital online banking suite. The bank provides personal service to all clients while emphasizing the importance of local involvement in our communities. To learn more about 1st National Bank, visit www.bankwith1st.com or call (513) 932-3221.