Lego Month Winner Announced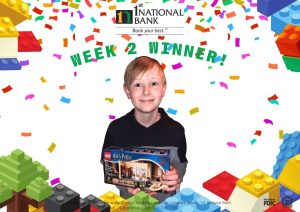 It's Lego month at 1st National Bank Lebanon! Last week kids entered our Harry Potter Lego coloring contest at our Lebanon Walmart banking center! Congratulations to Maximus! We hope you are enjoying your Harry Potter Lego set!
You can still win a Super Heroes Lego set at 1st National Bank Lebanon Walmart. The winner will be drawn this Friday, January 28th! Fill out a coloring page to be entered.