Full-Time Banker – Liberty Township
1st National Bank, a local community bank, is looking to hire an outgoing, articulate, intelligent, hardworking, and dynamic individual for its newest branch location. We are looking to fill the position of full-time banker for our Liberty Township Banking Center located at 6876 Cincinnati Dayton Road, Liberty Township, Ohio 45044. The position does require flexibility to work both weekdays and weekends.
Full-Time Banker Job Description:
Provide excellent customer service to our customers while handling their daily transactions, addressing questions, and resolving customer concerns. The right person for this position will have a friendly demeanor, a can-do attitude, and take the initiative to help others at all times.

Must have sales skills or the attitude to learn sales skills. Outgoing and energetic personality required. Candidate must be able to successfully market and sell bank products and services to potential customers

Demonstrate excellent organizational skills with the ability to prioritize workload and multi-task in a fast paced environment. The successful candidate must possess a keen ability to pay attention to details.

Ability to evaluate current customer needs and cross-sell appropriate bank products to them.

Participate in branch sales and marketing activities for the purpose of meeting individual and branch sales goals/objectives.

Consistently deliver outstanding customer service to achieve customer satisfaction, retention, and increase sales.

Process teller transactions, open new accounts, and balance a cash drawer both accurately and timely.

Demonstrate availability and flexibility in scheduling for our In-Store Lebanon banking centers. The hours for our banking center is Monday-Thursday 8:45 AM – 5:00 PM, Friday 8:45 AM – 6:00 PM, Saturday 8:45 AM – 1:00 PM. The person hired for the position would be guaranteed 40 hours per week.

Demonstrate excellent communication skills, both written and verbal.

Ability to practice branch security by consistently protecting customer confidentiality and privacy.

Ability to think outside of the box and come up with new and creative ways to help bank to grow and expand on a daily, quarterly, and yearly basis.
Full-Time Banker Job Requirements:
High School Diploma or equivalent

Must have reliable transportation

Must present a professional image at all times

Needs to be able to self motivate and take initiative at all times

Must make sound judgments and have strong decision making skills
Preferred but not required Skills:
At least one year of cash handling experience

Previous sales experience

College diploma or previous college coursework

Ability to speak Spanish
Job Type:
Full-time
Pay:
$16.00 – $18.00 per hour
Benefits:
1st National Bank offers many benefits to its employees which include items such as:
Healthcare

Dental, and Vision Benefits

Short Term Disability

Employer Matching 401k

PTO (paid time off)

Competitive Salaries

Sales Incentives

Room for Advancement (we promote from within!)

Plus much, much more!
Apply Here for our Full-Time Banker Position!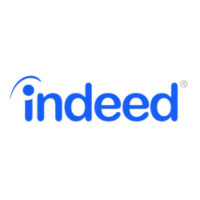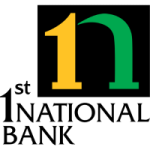 1st National Bank is an Equal Opportunity Employer. We believe that no one should be discriminated against because of their differences, such as age, disability, ethnicity, gender, gender identity and expression, religion or sexual orientation. All employment decisions shall be made without regard to age, race, creed, color, religion, sex, national origin, ancestry, disability status, veteran status, sexual orientation, gender identity or expression, genetic information, marital status, citizenship status or any other basis as protected by federal, state, or local law.
Traditions Group and 1st National Bank are pleased to announce that construction has begun on Station Court, a new development of 31 single-family city homes with modern architecture, open floor plans, and shared amenities. This LEED Silver certified development is the perfect place to call home in College Hill.
Trunk-or-Treat 2022 – Saturday, October 22nd Morrow and Maineville, Ohio hosted their 2022 Trunk-or-Treat events. 1st National Bank was there handing out some swag to the trunk-or-treaters. If you aren't familiar with what Trunk-or-Treat is, let's get you caught up. Trunk-or-Treat is an event where families and their children from the community can safely trick-or-treat in one area. Normally the […]
Dreams Within Reach Race 5K/10K 2022 – On October 15th, at 9 AM, 1st National Bank and community members of Warren County gathered on a chilly morning in Armco Park. Attendees were there to show their support for Dreams Within Reach. This year over 100 community members showed their support by participating in either the mile walk, 5K, or 10K. […]